Privyr is a mobile CRM built for sales and marketing professionals who run Facebook Lead Ads. It is an integrated customer relationship management platform that caters to the needs of businesses and industries of all sizes and types.
Privyr: Manage Leads from your Phone
The best feature of Privyr is you can manage leads from your phone. You can manage your new leads and existing clients with notes, follow up reminders, client timelines, trackable files & pages, bulk sending, and much more.
Their expanded omnichannel support for Instant new lead alerts. One-touch calls, WhatsApp, SMS, or email. Easy lead management and sharing. All from your phone, in seconds.
With the help of Privyr the sales team can spend more time contacting the customers instead of entering data with the help of workflow automation, lead scoring, real-time notifications, and built-in gamification.
Automate routine sales, marketing, and support functions using Privyr, giving you more time to concentrate on your customers. Create optimized workflows that help you reduce manual data entry, eliminate redundancies, and speed up your overall process.
Accelerate your sales team's productivity with accurate forecasts of potential revenue, and make use of productivity games to exceed your sales quotas.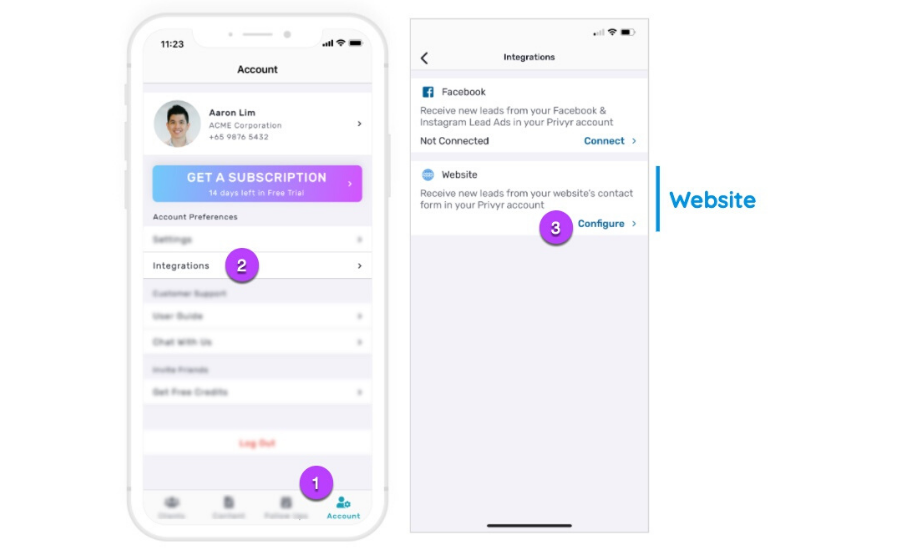 Get your Facebook and website leads delivered instantly via email and the Privyr app. Tap to immediately view the lead's contact information, custom answers, and campaign & ad details.
Say goodbye to manually downloading CSVs just to check for leads.
You can Send auto-personalised introductions to customers via WhatsApp, SMS, or email with the one-touch QUICK RESPONSE feature. No need to type, copy + paste, or even save to your phonebook.
You can share your leads with your clients or teammates via email, even if they don't have a Privyr account. To do this, set up multiple recipients for each Facebook Page, and choose between forwarding leads to everyone or distributing leads equally amongst recipients in a round-robin fashion.
Everyone gets the leads instantly, without any manual forwarding needed. Your relationships are at your fingertips with Privyr's lightweight mobile CRM. By all these features there is no chance of losing a lead in a crack.
You can Download Privyr app by clicking this link.