With the new MacBook, Apple closes one of the more unfortunate product chapters in its history. The upgraded 13-inch mercifully marks the end of the failed five-year experiment that was the butterfly switch.
A controversial keyboard once present on every Apple laptop is now a thing of the past. The new Apple MacBook Pro 13-inch  was the last Mac notebook waiting to be updated with the new Magic Keyboard, following its introduction on the 16-inch MacBook Pro and the 2020 MacBook Air.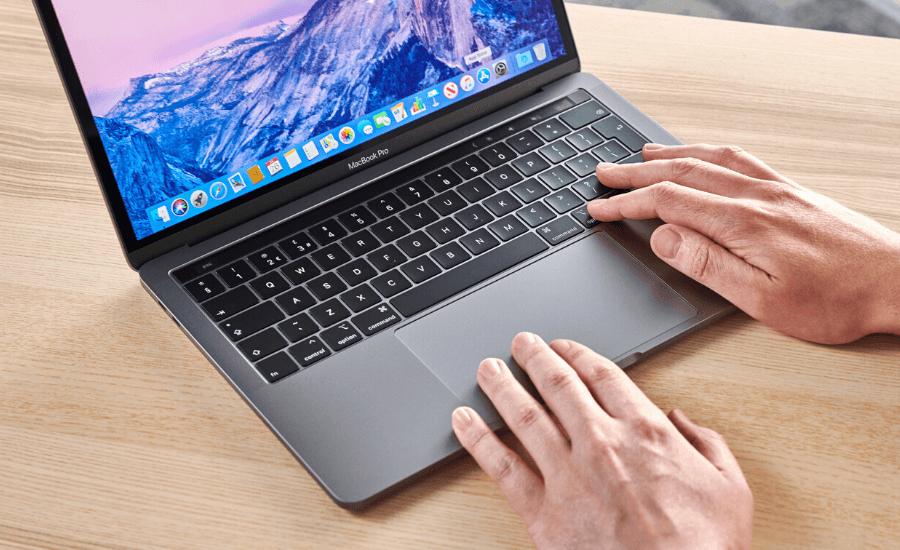 The Magic Keyboard ditches the extremely shallow keys of the previous design, adding travel distance and stability in a bid to please people who use their laptops to type all day long.
Apple MacBook Pro 13-inch
The Apple MacBook Pro 13-inch becomes the third and final member of the MacBook family to get the new keyboard. It's not "Magic" as the name implies, but improvements are immediate and vast.
The experience is considerably softer to the touch and quieter than previous versions, and the one millimeter of key travel is much easier on the hands.
The system is visually identical to earlier models. Same familiar unibody metal design in silver or space gray. Same 13.3-inch, 2560 x 1600 Retina display. It's also, for that matter, same as you'll find on the Air, though the 13-inch's is 500 nits vs. the Air's 400.
It's brighter and easier on the eyes if a bit tougher on battery life. Rumors had the company upgrading the device to a 14-inch, inline with the larger 16-inch model and further distinguishing it from the Air, but that was not to be this generation.
The Air ships with a 10th-gen Core i7, which the entry-level pro has an 8th gen, upgradable to 10th gen. The Apple MacBook Pro 13-inch processor is quad-core by default and 1.7GHz.
The system also sports 16 GB of RAM and 500 GB of storage. The lines are a bit more blurred between the Air and the 13-inch Pro on this front, with both systems starting at 8 GB and 256 GB. The Pro, however, goes all the way up to 32 GB and 4 TB, while the Air stalls out at 16 GB and 2 TB.
The biggest drawback of the Apple MacBook Pro 13-inch is that the improved Air blurs the product lines in a number of ways. But that device is thinner, lighter, and $300 cheaper. The case for choosing the pricier device isn't as clear as, say, the decision between the 13-inch and 16-inch models.
For most users, the Air should be plenty for most tasks. For those who need more power without breaking their backs or banks, however, the 13-inch model is still a strong and safe bet that's now much easier on the fingers.