The Huawei MateBook X Pro (2020) is the latest flagship laptop from the Chinese manufacturer. Previous models of the Huawei MateBook X Pro have impressed us with their premium designs and decent specs, which have come with a price tag that undercuts its closest rivals by quite a bit.
In fact, we'd be more willing to recommend the Huawei MateBook X Pro to more people if it wasn't for the fact that, depending on where you live, getting hold of a unit can be tricky.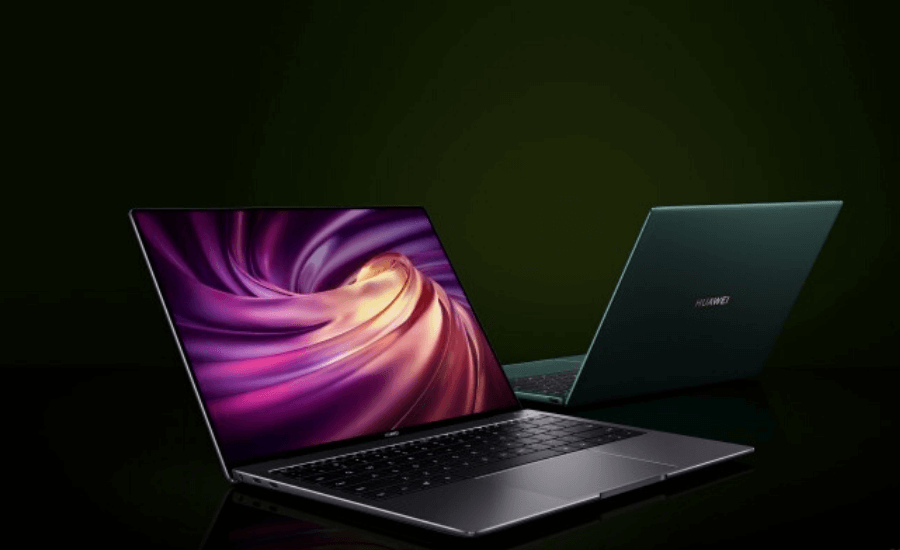 While Huawei is a huge brand that's easy to buy in its native China, the fact that the US government has had a rather well-publicized falling out with the company means it's difficult to get hold of a MateBook X Pro in North America.
This is a shame, as the Huawei MateBook X Pro (2020) builds on what made previous MateBook X Pros so good.
With a starting price of €1,499, the Huawei MateBook X Pro (2020) is a pretty expensive laptop. This means Huawei is under pressure to deliver the performance, features, and build quality we've come to expect, and demand, from laptops at this price point.
It also means the Huawei MateBook X Pro is going up against flagship laptops from well-known and trusted brands like Apple, Dell, and HP.
It's also more expensive than the original MateBook X Pro, which launched in 2018 for $1,199 (£1,299, about AU$1,650) for the entry-level model with an 8th-generation Intel Core i5 processor, 8GB of RAM and a 256GB SSD. Of course, the specs are better on the new model, but it also means it's not quite as much of a bargain as previous models were.
Huawei MateBook X Pro Design
When it comes to design, not much has changed compared to the MateBook X Pros of recent years.
It's a nice design, to be sure, with a sleek look that feels sturdy when in use, but not heavy or bulky when carried around. With dimensions of 304 x 14.6 x 217mm and a weight of 1.33kg, this is a slightly lighter and more compact laptop than the 13-inch MacBook Pro.
Meanwhile, the screen is a 13.9-inch touchscreen with a rather unusual 3000 x 2000 resolution. This is due to the Huawei MateBook X Pro's screen having a 3:2 aspect ratio, which leads to a more square-looking screen than the more common widescreen displays, which have a 16:9 aspect ratio. This gives you more vertical space, and in theory should make working on documents a bit easier, as you shouldn't need to scroll up and down as much.
It's also the same aspect ratio that many photos are captured at, which along with the high resolution, which makes images on the display look sharp and clear, and support for 100% of the sRGB color gamut for maximum color accuracy, means the Huawei MateBook X Pro should be an excellent laptop for photographers.
However, while the screen would also be good for video editors and 3D animators and modelers, it's worth noting that the Nvidia MX250 graphics card is an entry-level laptop GPU, and while it's a step up from integrated graphics, it's not going to be able to handle intensive graphical tasks – and you can forget about playing all but the most basic of 2D games.
When it comes to performance, the Huawei MateBook X Pro (2020) handles day-to-day tasks well, and the upgrade from 8th-gen Intel processors to 10th-generation is a welcome one. With a quad-core Intel Core i5 chip and 8GB of RAM, along with a solid state drive, it's not surprising to find that Windows 10 feels fast and responsive.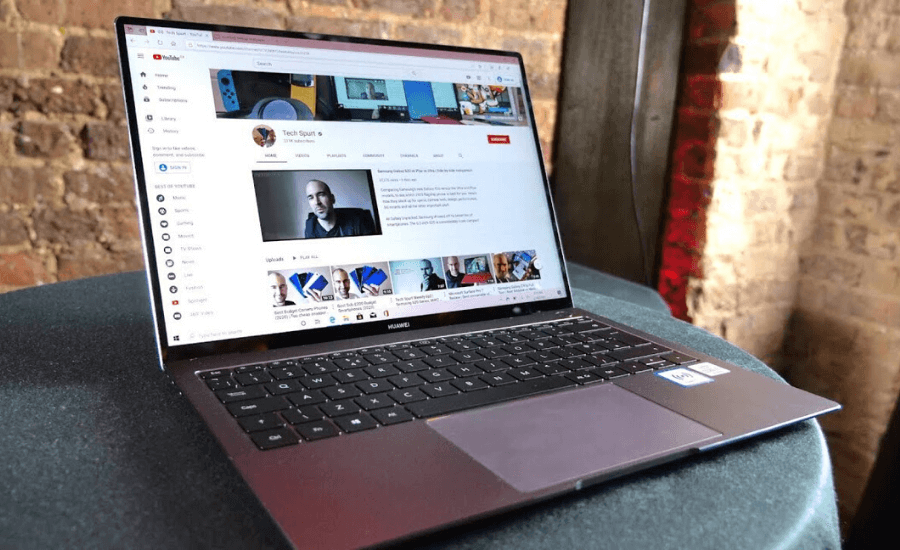 The MateBook X Pro runs most apps with ease, and manages multi-tasking well too; however, as we mentioned earlier, the MX250 GPU won't be able to handle super-intensive tasks.
As for the screen, it's sharp and vibrant, although the unusual aspect ratio means there's a lot of black bar at the top and bottom of the display if you watch widescreen movies or TV shows.
When it comes to battery life the Huawei MateBook X Pro (2020) also performs well, making it to almost eight hours in our battery life test, for which we play a 1080p video on loop. This is a very respectable showing, and it means you can comfortably get through a work or school day without having to worry about charging.
If you like the look and feel of MacBooks, but you don't like macOS, then the Huawei MateBook X Pro (2020) is a good alternative, as it takes quite a few design cues from the MacBook.