The Oppo A72 certainly isn't going to disappoint you when you consider the amount of money you'll have to exchange for it – it offers decent camera quality, performance, and battery life, though of course there are much better phones further up the price ladder.
Oppo A72 Review
You can't really tell that the Oppo A72 is a budget smartphone just by looking at it: it's got a nice big screen, a relatively thin (8.9mm) chassis, a stylish, glossy back panel, and a chunky camera bump.
We're not really fans of camera bumps, but you can't easily get away from them these days, so this phone isn't unusual in having one. Around the front, the only blemish on the screen is a small punch-hole camera cut-out in the top left-hand corner.
The thin bezels around the side of the display, and you could be forgiven for thinking that this smartphone costs a lot more than it actually does, though no waterproofing is one tell-tale sign of its budget price.
You get a 6.5-inch, 1080 x 2400, 20:9 aspect ratio IPS LCD display on the Oppo A72, which we found was sharp and bright and more than adequate for all the key tasks – from browsing across the web to sitting back and watching a few YouTube videos. Oppo will have had to cut some corners to reach this price point, but the display doesn't appear to have been one of them.
Brightness levels and contrast levels might not hit the heights of the very best phone displays on the market, but it's hard to find fault in this panel, especially considering the price that you're paying for it and the attached phone.
It's not up there with the highest 90Hz or 120Hz refresh rate displays on the market at the moment, as it's capped at 60Hz – that doesn't make too much of a difference, but you might notice it if you're switching from something much more expensive.
The Oppo A72's camera follows the same pattern as everything else about the phone – the difference between this and a top-tier flagship is noticeable, but you're not going to be all that disappointed considering how much more affordable this handset is.
The quad-lens 48MP main, 8MP ultra-wide, 2MP depth, and 2MP black and white array don't give you any kind of optical zoom, but you can take ultra-wide shots if you need to fit more into the frame. Basic scene differences such as indoor and outdoor are recognized by the camera, and the automatic adjustments going on behind the scenes do seem to give the captured images more of a quality finish.
There is a dedicated night mode which helps you get something usable most of the time in the dark, provided you can keep the camera steady for a second or two while the phone takes several exposure readings. In most situations, it picks out details and brightens dark spots okay, but it's not up to the standard of slightly more expensive phones from Google, Apple and Xiaomi in the night shooting stakes.
The Oppo A72 comes with a mid-tier Qualcomm Snapdragon 665 chipset, 4GB of RAM, and 128GB of internal storage, which you can expand via a microSD card slot if you need to.
The performance of the Oppo A72 is another indicator that most of us can get by just fine with a phone right down at the lowest price brackets. As long as you're not expecting the buttery-smooth feel of an iPhone 11 or a Samsung Galaxy S20, the Oppo A72 will perform just fine for you, and deal with just about everything you need it to.
How fast your phone's battery is going to drain of course depends on what you're going to do with it, but we found the Oppo A72 easily made it through a whole day of regular use with a good quarter or so of its battery life remaining on average.
Given the 5,000mAh battery capacity, we were maybe expecting a little bit more, but you certainly won't be worrying about running out of juice before the end of the day. At £219 / AU$299 (around $275), the Oppo A72 inhabits a niche between the true budget handsets and the packed mid-range.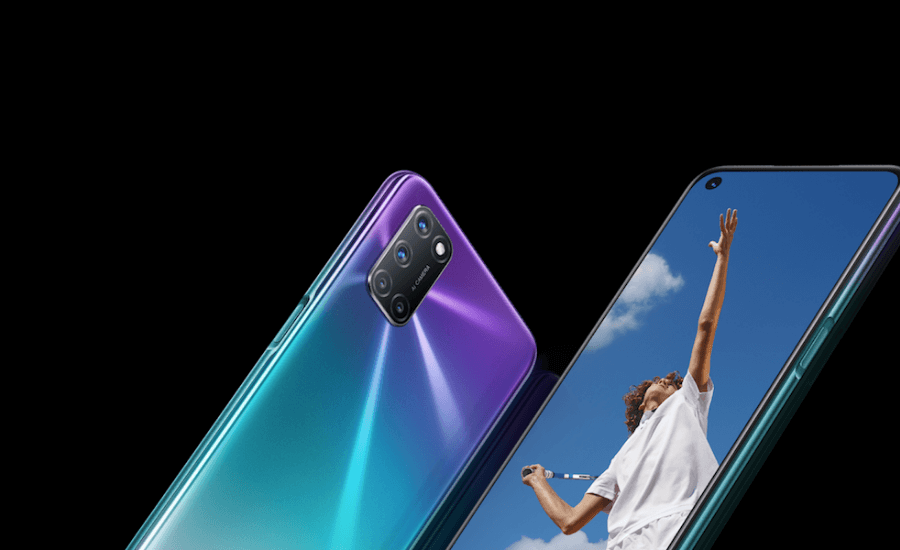 If you manage battery life carefully, you could get well into the second day of use with the Oppo A72. There's no wireless charging here, but there is the fast charging tech that Oppo is known for – a maximum of 18W of power in this case, which should mean you can get out of the door faster in the mornings.
There are a large number of affordable phones on the market, but the Oppo A72 strikes a good balance between price and performance, so it's one of the better budget options.