Sony's latest, the Sony WH-CH710N wireless noise-canceling headphones, are for listeners seeking ANC on a budget. At $199.99, the headphones certainly aren't cheap, but they're about half as much as you'll pay for a high-end model from Bose.
Accordingly, the ANC here is good, not great, and the audio performance features robust bass and crisp highs but feels a bit too sculpted at times.
That said, you're still getting above-average ANC and solid sonic experience for the price, making the Sony WH-CH710N wireless noise-cancelling headphones a strong alternative to the pricier Bose Noise Cancelling Headphones 700 and Sony WH-1000XM3.
Sony WH-CH710N wireless noise-canceling headphones Design
Sony WH-CH710N wireless noise-canceling headphones available in a matte black or white, the circumaural headphones feature large, heavily cushioned earpads. They feel exceptionally lightweight despite their bulky build, and the fit is quite comfortable, even over long listening periods.
Internally, 30mm drivers deliver a frequency range of 7Hz to 20kHz. The headphones are compatible with Bluetooth 5.0 and support AAC and SBC Bluetooth codecs, but not AptX.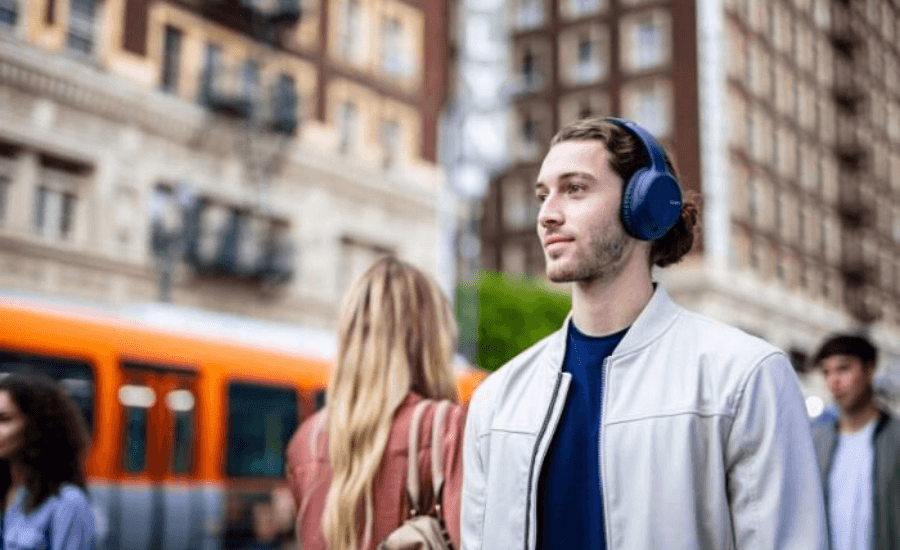 The left earcup houses the power/pairing button, as well as connections for the, included USB-C charging cable and the 3.5mm headphone cable. Plugging the audio cable in immediately breaks the Bluetooth connection, but you can still use the headphones in active ANC and ambient listening modes.
If you're trying to conserve battery life or the headphones are out of juice, you can also listen in wired, passive mode, though some of the bass response and high-frequency clarity suffers.
When it comes to noise cancellation, the headphones successfully tamp down low-frequency rumble as you hear on a plane or a train. They're a bit less effective with higher frequencies, so you'll still hear plenty of the treble-range noises.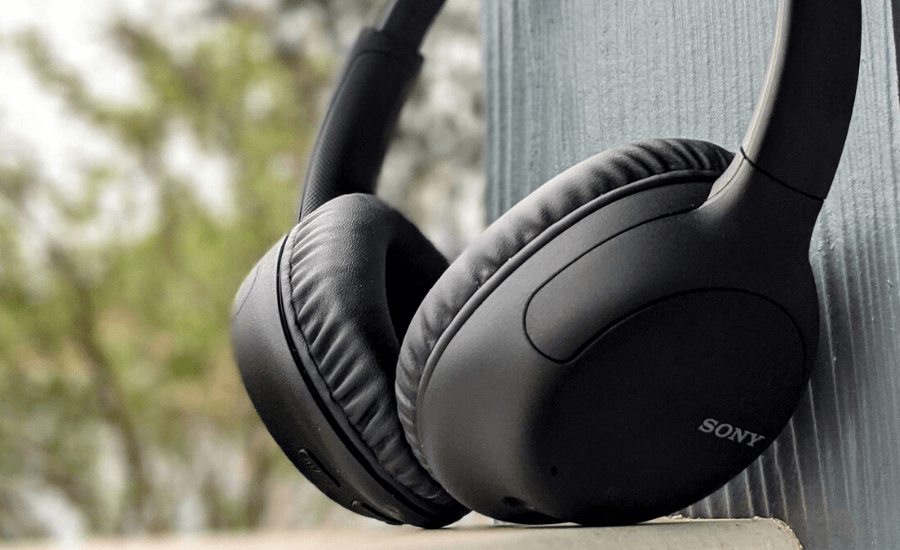 The headphones aren't terribly effective at dialing back sounds like computer keyboard typing or office chatter, and in quiet scenarios, activating the noise cancellation adds an audible faint hiss to the signal, which is common in this price range.
So for lows, the ANC is quite good, while for mids and highs it's merely decent. And keep in mind it does affect the audio slightly—with ANC on, expect increased bass depth and slightly higher overall volume levels.
However, these differences are incredibly subtle. The ambient listening mode works well for conversing or hearing your surroundings without removing the headphones.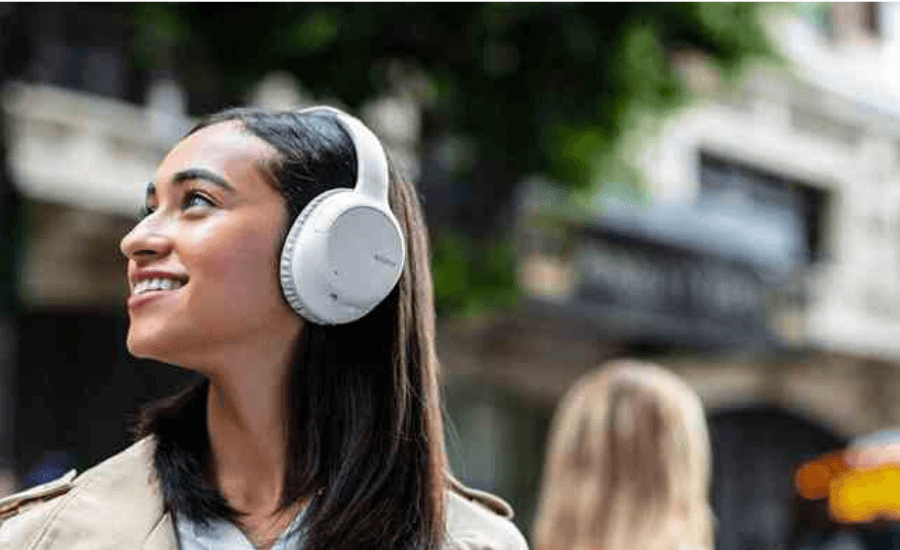 At $200, Sony WH-CH710N wireless noise-canceling headphones are a good option for budget-friendly ANC. The class leaders—the Bose Noise Cancelling Headphones 700 and Sony's own WH-1000XM3— cost far more, at $350.
In the Sony WH-CH710N wireless noise-canceling headphones price range, we also like the $200 Marshall Mid ANC, which will appeal to fans of a classic rock aesthetic. Ultimately, ANC is expensive, and if you want serious quality, you either need to spend more on a top model or accept that in this price range, this is about as good as it gets.