Realme's been dropping phones like they're hot lately. The Realme X50 Pro 5G, a 5G phone that costs under 600 euros despite being loaded up with flagship specs.
Respectable for the price on paper, the Realme X50 Pro 5G is also nicely futureproofed with sweet 5G goodness and includes the fastest charging speeds currently available – 65W.
Realme X50 Pro 5G Specifications
In a relatively short span of time, Realme has established it's brand aesthetic and the Realme X50 Pro 5G looks a lot like the company's previous models. This phone is a little blockier than other Realme models but it still feels modern.
The front and rear are both made of Corning Gorilla Glass, and the screen is interrupted by a dual-camera cutout in the upper left corner rather than a notch. There's also a noticeable chin below the screen.
As for the rear, Realme has gone for subdued solid colours and no gradients or patterns for this high-end device although the glass does appear to have some depth and the colour shifts a little when you move the phone in your hands.
You only get a choice between Rust Red and Moss Green, so there's no completely sober option. While the texture of the rear glass appears frosted, it's actually quite smooth and a little slippery.
We have Realme's familiar vertical camera strip on in the upper left corner of the rear, though it does annoy us a little that the four lenses are very unevenly spaced. The power button is on the right and volume buttons are on the left, low enough to be within reach.
On the bottom, we have the USB Type-C port, speaker, and SIM tray. We have to point out that there's no 3.5mm audio socket, which is frustrating.
Realme X50 Pro 5G has a good 5G performance and battery life. Thanks to the Snapdragon 865 processor, which sets a new standard for performance. Needless to say, we had no trouble at all with speed and responsiveness when using this phone.
We haven't felt any lack of performance from the past few generations of flagship SoCs, so it's hard to tell that there's anything new going on under the hood when going about your everyday business. The 90Hz screen, LPDDR5 RAM and UFS 3.0 storage also contribute to this phone's overall snappiness.
The Realme X50 Pro 5G's screen is excellent, with nice vibrant colours and adequate brightness. It isn't as crisp as the 1440p screens you'll see on more expensive flagship-grade phones, but we don't think anyone will complain.
The wide dual-camera cutout can be distracting when watching a full-screen video, but at least it's in one corner and not centred. The stereo speakers on this phone are a very pleasant surprise – the sound is very loud and rich, with a reasonable amount of bass, and distortion is under control unless you max out the volume.
Realme has managed to deliver impressive battery life as well. 4200mAh might not seem like a lot these days but the Realme X50 Pro 5G manages to make that last for well over a full day. We didn't have to charge our unit till midway through the second morning after using it throughout the day. Our HD video loop test ran for 19 hours, 4 minutes.
Super-quick charging is one of this phone's USPs and we did find this very convenient. The bundled 65W charger is bulky and heavy, and you'll need to carry it around with you if it's to be useful.
A full charge took exactly 41 minutes, 16 seconds which is longer than Realme's 35-minute claim, but still extraordinary.
The Realme X50 Pro 5G has four rear cameras, as is the norm these days. First up is a 64-megapixel primary camera based on the Samsung GW1 sensor, with an f/1.8 aperture. There's also an 8-megapixel f/2.3 wide-angle camera which is now fairly common even on low-end phones, but in this case, doubles as the macro camera.
The biggest surprise here is the 12-megapixel telephoto camera which gives you 2X optical zoom but has an f/2.5 aperture. Finally, there's a 2-megapixel monochrome depth camera. On the front of the phone, we have a 32-megapixel primary camera and an 8-megapixel wide-angle one.
The images from this camera setup are definitely not flagship-level. In good lighting, you get some good dynamic range, colour accuracy, and sharpness. However, as soon as conditions become sub-par, you're left with equally sub-par photographs.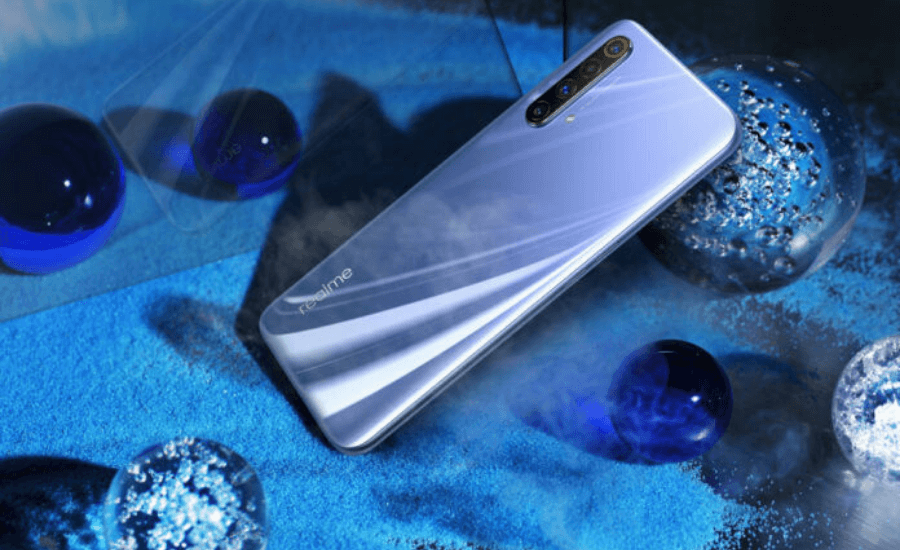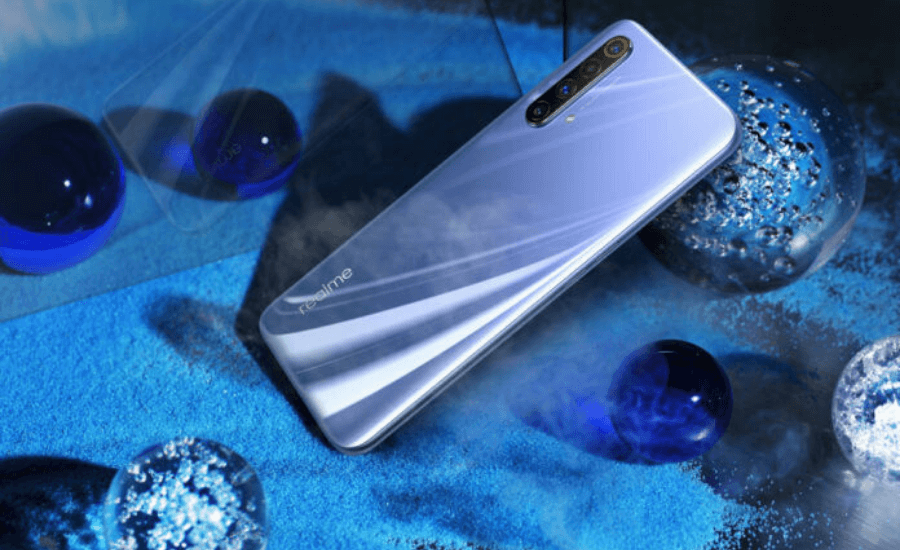 Realme says the Realme X50 Pro 5G is capable of 20X zoom on its website, but couldn't even manage to capture a clean looking 5X image.
The camera is fairly well laid out but has some quirks. You can tap the dots above the shutter button to quickly switch between the wide-angle camera, standard, and optical zoom cameras, and there's another dot for 5X hybrid zoom.
You can go beyond this to 20X digital zoom, but you wouldn't know this without long-pressing any of the dots. This brings up a more granular zoom slider, but strangely you have to drag your finger back towards where the lower zoom level dots were to zoom in farther.
This smartphone competes at the same price level as the OnePlus 7T and is in many ways more modern and capable. Among the Realme X50 Pro 5G's best attributes are its super-fast charging, versatile cameras, powerful processor, and slick overall look and feel. You don't get wireless charging or an IP rating, and we'd have liked a less slippery back, but these are minor issues considering the price.