Toyota recently registered the Urban Cruiser name. The carmaker will most likely use it for the rebadged Maruti Suzuki Vitara Brezza. It'll likely go on sale around the end of 2020 with a similar price tag as the 2020 Maruti Suzuki Vitara Brezza facelift.
Toyota to launch its own Urban Cruiser based on the facelifted Vitara Brezza via a partnership with Maruti.
It will be called the Toyota Urban Cruiser SUV and its launch has been delayed by the coronavirus.
Toyota Urban Cruiser SUV specifications
The Urban Cruiser will likely get a tweaked front fascia and alternate interior theme to distinguish it from the Brezza.
It will be powered by the same 1.5-liter petrol engine as the 2020 Brezza.
Toyota Urban Cruiser SUV should be priced competitively with the Brezza and might even undercut it in the mid-spec variants.
The sub-compact SUV segment has been getting steadily populated over time but it is still missing an entry from Toyota. It will arrive around the festival season.
The Urban Cruiser will be a slightly modified version of the facelifted Maruti Suzuki Vitara Brezza, as part of Toyota's partnership with Suzuki. In the case of the previous-shared products, the Maruti Baleno and Toyota Glanza, there wasn't any difference between them apart from the badges.
For Toyota Urban Cruiser SUV, Toyota plans to tweak the front fascia to make it more distinguishable rather than just changing the badges on the Brezza. Toyota is also believed to update the interior to feature a lighter dual-tone cabin instead of the all-black interior seen in the Vitara Brezza. It is also expected to get different exterior colour options.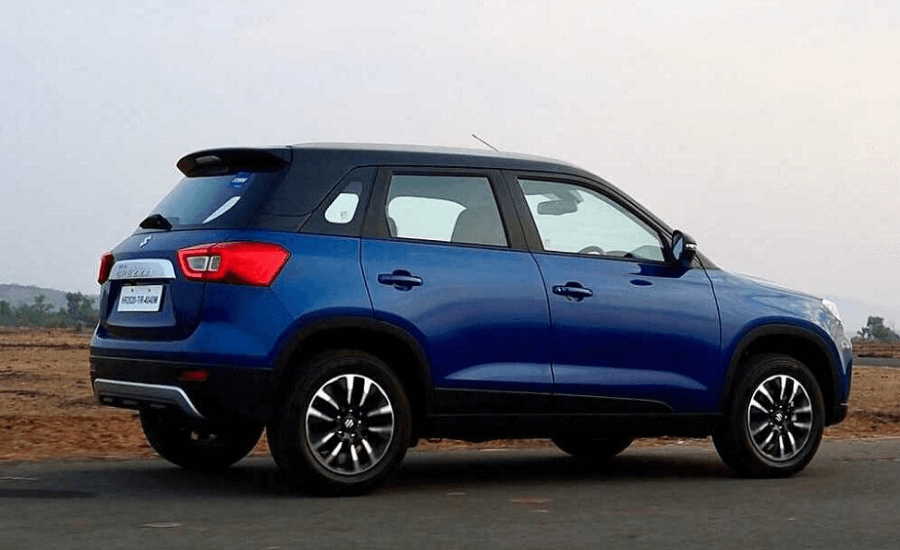 It'll retain the same powertrain as the Vitara Brezza. That means a 1.5-litre 4-cylinder petrol engine with mild-hybrid tech to boost its fuel efficiency.
Transmission options on the 2020 Toyota Urban Cruiser could include a 5-speed manual and a 4-speed torque converter automatic. Just like the Glanza, Toyota could also offer a longer standard warranty with the Urban Cruiser than its donor Maruti Suzuki.
Toyota recently discontinued the Etios hatchback and sedan twins. The carmaker could launch a cheaper Yaris sedan, possibly with CNG for commercial buyers. Internationally, Toyota is preparing the 2021 Yaris Cross compact SUV for the Japanese and European markets.