Apple seems to be sticking to its usual schedule for launches throughout the year. After the surprise launch of iPhone SE this week, there are fresh leaks which probably finalized the design of the upcoming iPhone 12 Pro Max. The company is expected to launch four new devices this year.
As reported previously, the iPhone 12 Pro Max swaps the curved edges with flat stainless steel ones and more sharply rounded corners — making it seem like a much taller iPhone 5. The iPhone 12 Pro Max is marginally thinner too, compared to the current iPhone 11 Pro Max.
The new CAD renders reveal lots of new design changes, but it's also important to note that the design is about 70% finished. There's still some work to be done with rear camera placement and the notch. The display would have significantly thinner bezels – around 0.9 thinner than the current ones and the notch. This would allow for bigger display – 6.7," but the body will be slightly taller and wider too.
The theme of the new phone seems to follow the iPad Pro which comes is a blocky design with a metal rim.the device will be substantially thinner at 7.4mm, compared to the iPhone 11 Pro Max, which is 8.1mm thick. We can't be sure if the reduced thickness will also lead to a smaller battery.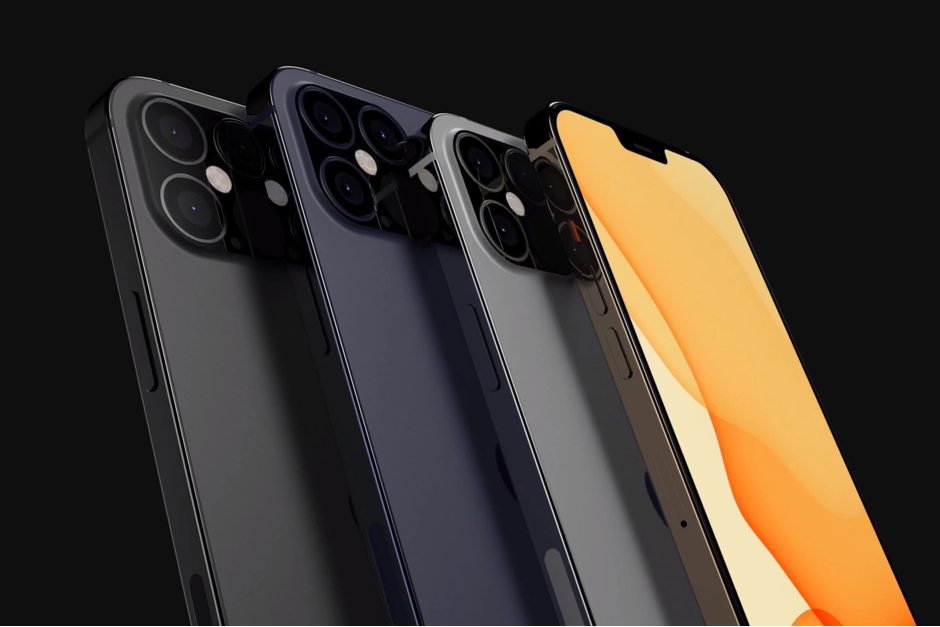 Going by the leak, even the SIM card tray could be moved to a different place on the iPhone 12 Pro Max. And finally, the speaker grille will adopt a different look while the loudspeakers themselves will get 10 to 15% bump in loudness.
Apple is expected to launch iPhone 12, iPhone 12 Plus, iPhone 12 Pro and iPhone 12 Pro Max this year.