It's rare to see a smartphone get the world hooked to its arrival unless it's one made by a certain Cupertino-based giant. But the OnePlus Nord is certainly an exception. It's a smartphone that's cheap and just works.
OnePlus has had to make some tough decisions about which features it wants all its phones to have and which it wants to keep exclusive for its flagships. It's a balancing act. Remove too much, and you're left with a phone that no one should buy. But keep too much, and you end up with the very same "flagship killer" that OnePlus liked to label its phones as back in the day.
OnePlus Nord Review
The OnePlus Nord looks and feels very much like its competitors. It's a Gorilla Glass 5 sandwich with shiny plastic rails. The bezels are thin with a double punch hole in the top left corner of the display. There's a volume rocker on the left edge, and a power button and ringer switch on the right. Microphones are on the top and bottom of the chassis, and the bottom is where you'll also find the speaker, USB 2.0 Type-C port, and a dual-SIM card tray. On the rear is the typical pill-shaped, multi-camera module in the top left.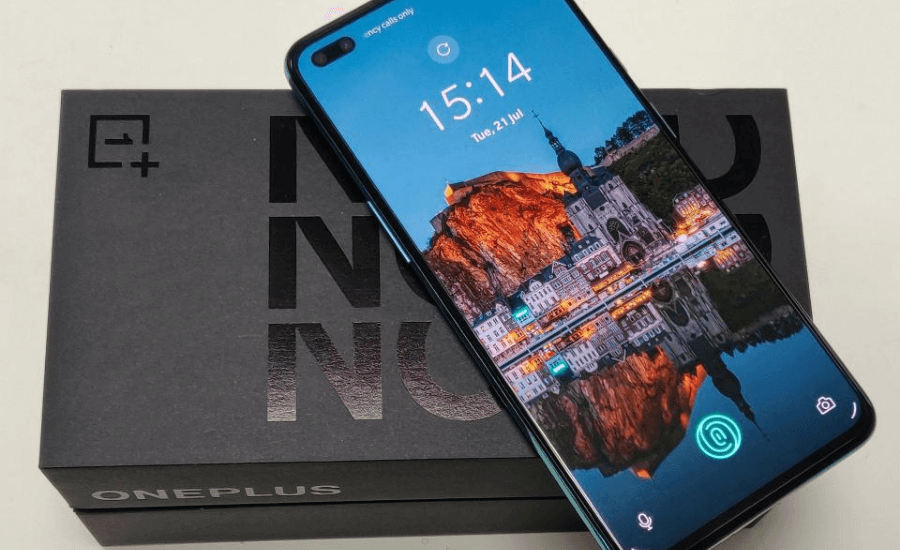 In the hand, the OnePlus Nord feels solidly made. There aren't any creeks or rattles when applying pressure to the device, and the plastic rails feel strangely metallic. The buttons and mute toggle feel tight and tactile. The feedback is surprisingly crisp for a mid-range smartphone – it might sound a bit crazy, but feedback is very important; it adds a sense of quality to a device and can be hard to get right. There's no official IP rating, so don't expect the Nord to survive a dunk in the pool.
The OnePlus Nord comes in two colors: Gray Onyx and Blue Marble. The latter, which I reviewed, is striking to look at. It's vibrant and features a metallic sheen in certain lighting conditions. The shiny blue rails complement this cool colorway.
The Nord is powered by a mid-range Qualcomm Snapdragon 765G, which is a step down from the Snapdragon 865 found in the 8 and 8 Pro. But outside of its processor choice, most of the 8's features have made the jump to the Nord.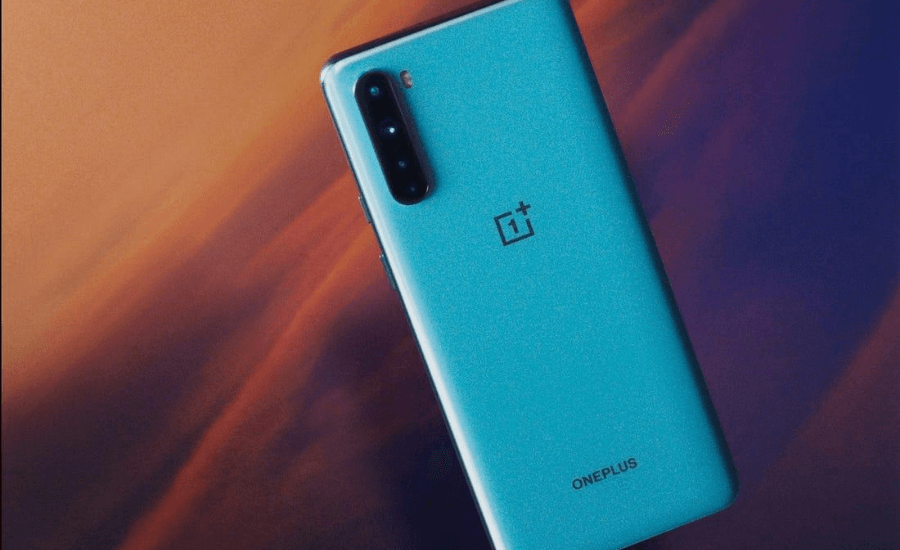 Most exciting thing is that Nord still has a 1080p OLED display with a 90Hz refresh rate, but it's also got the same 48-megapixel main camera sensor as the 8 and support for sub-6GHz 5G. The Nord even gets a couple of fun extras, like a second selfie camera with an ultrawide field of view and a fourth rear camera for sensing depth.
Speaking of refresh rates, the OnePlus Nord sports a 90Hz display, which is integral to its speedy user experience. It's smooth and responsive and is complemented by short animations in OxygenOS. This makes the phone feel snappy. The 90Hz refresh rate is also great for supported games, making them more engaging and immersive.
Gaming with the Nord was a good experience, though don't mistake it for a gaming phone. Some 2D and lower-end 3D titles can easily hit the 90fps mark. You'd be happy playing 8 Ball Pool or Clash Royale on the Nord. However, heavier games such as Real Racing 3 and Fortnite do show some performance issues. Firstly, stutters are more frequent in high-action moments, such as gunfights in Fortnite. Secondly, frame rate drops occurred more often in games that rely on CPU-intensive features.
The OnePlus Nord has a "flagship-class" camera, in that it shares the same main sensor with the OnePlus 8. However, to call the Nord's images flagship quality would be incorrect. There's no denying that it packs lots of versatility with its whopping six cameras. More, however, is not always better.
OnePlus Nord's main 48MP camera takes acceptable images. There's a reasonable amount of sharpness in photos, and it captures highlight detail well. However, the colors do seem to be washed out and aren't always true to life. Moreover, there's often a lot of contrast, with crushed shadows a problem in particular.
The OnePlus Nord's video is surprisingly good for a mid-range smartphone. Sure, it doesn't shoot 4K at 60fps, but the 30fps footage looks clean. It reacts to exposure changes well, it focuses painlessly, and the stabilization is smooth. There's an option for "cine" mode which cuts off the top and bottom of the video to create a cinema-style aspect ratio. It's a bit gimmicky, but it works. Front-facing video is sharp with good colors, though it is a little shaky and doesn't capture much dynamic range.
As always, OxygenOS 10.5 gives you the option to enable what they call "Quick gestures" which are customizable off-screen shortcuts. For example, you can draw an "O" to open an app, or a "V" to quickly open the camera. These add to the sense of efficiency within OxygenOS which is seen as one of the fastest Android skins.
The OnePlus Nord starts at £379 in the UK for the 8/128GB model. This makes the Nord a significant £220 cheaper than the OnePlus 8. The Nord's main competitors on price are the Realme X50 5G at £299 and the Galaxy A71 at £399 — both of which sport similar specs. I'd personally take the Nord for its great software experience alone. Its fluidity and potential for platform upgrades in the future are important.
The OnePlus Nord is a bang-average mid-range smartphone. It's got an acceptable camera, a good screen, decent specs, and a solid battery, and it comes in a cool color. It's not exceptional by any stretch of the imagination, though. From our point of view, OxygenOS and the value for money are the strongest reasons to buy the phone.