Vivo has launched its new smartphone Vivo X50 Pro 5G which is powered by Qualcomm Snapdragon 765G along with Eight-core processor and Adreno 620 GPU. The phone supports Funtouch OS 10.5 based on the Android 10.0 Operating System. On the camera front, Vivo X50 offers 48-megapixel micro-camera super-sensitive main camera + 13-megapixel portrait lens + 8-megapixel periscope Telephoto lens + 8 million pixels wide-angle macro lens.
Vivo X50 Pro Review
Vivo's execution is a lot more mature with the X50 series, bringing interesting upgrades on the hardware front that few others offer. As always, for a manufacturer going up the price ladder, brand image and software experience become more important factors of the decision matrix. This is a key point for price-sensitive markets such as India, where the premium segment is dominated by a handful of players and newcomers have always struggled.
The Vivo X50 Pro goes up against established competition such as the OnePlus 8, the Xiaomi Mi 10, and even the iPhone SE, all of which are formidable offerings on their own. The approach of bringing hardware innovations to a slowly-evolving aspect is commendable, and one that deserves to be iterated upon. It is Vivo's most polished phone to date, but the software experience continues to remain its weakest link.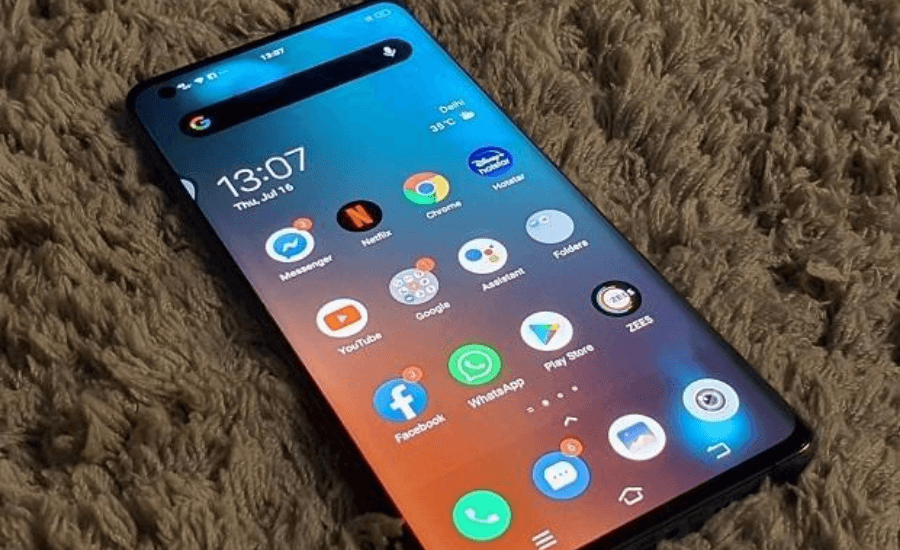 When it comes to high-end smartphones, most opt for an imposing design that is big and bold. The Vivo X50 Pro is a breath of fresh air, bringing a sexy, luxurious design that is somewhat compact too. It is one of the only Android flagships that aren't large or heavy. 
Until now, most high-end smartphones, especially those with a periscopic camera or a large sensor, have been big and bulky. Vivo somehow manages to fit in all those along with a large gimbal system without going overboard with the dimensions.
The Vivo X50 Pro has one of the best feel-in-hand on any recent smartphone. Along with a slim waistline, the soft satin finish of the glass back with a classy matte metallic hue gives it a unique and amiable look.
Vivo has opted for a high refresh rate panel, as every 2020 flagship should. We're looking at a curved 6.56-inch E3 AMOLED panel with a 90Hz refresh rate as well has HDR10+ capabilities. As mentioned earlier, it is one of the more compact phones of the season, thanks to slim bezels, a small bottom chin and a 55-degree curve along the sides. One-handed operations are still a stretch, but not impossible.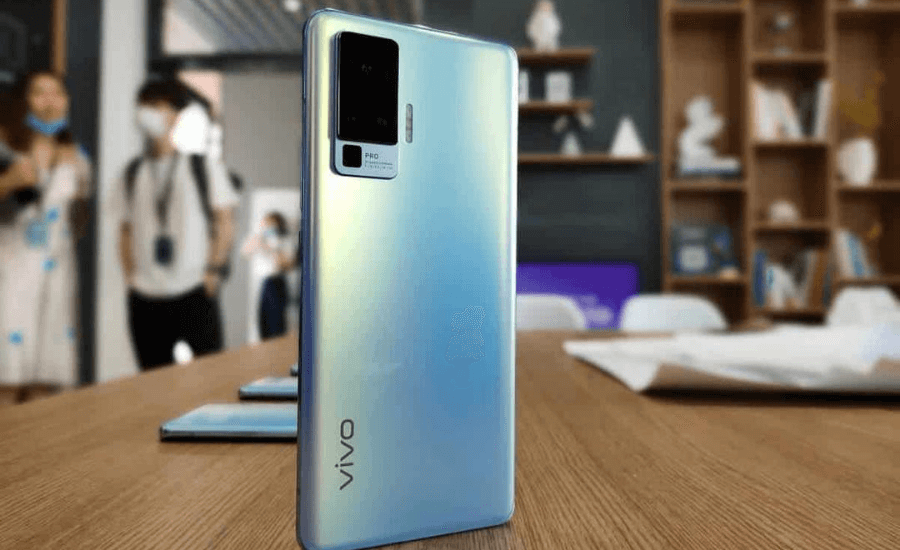 The internals is very capable to handle the 90Hz output, which is evident across the interface. You can set it to 60Hz, 90Hz, and adaptive refresh rate to switch according to apps. Tiny transitions such as the live wallpaper, opening, and closing apps, multi-tasking, all have been designed to remind you of the extra fluidity. The 180Hz touch response also helps in making operations feel instantaneous.
The Snapdragon 765G is an octa-core chipset built on the 7nm node, with one Prime core at 2.4GHz, one Gold core at 2.2GHz, and six silver cores at 1.8GHz. On the Vivo X50 Pro, it is paired with LPDDR4X RAM and UFS 2.1 storage, which are far from the best currently available.
Expectedly, the Vivo X50 Pro dashes through everything thrown at it. Be it running multiple apps at once, or holding apps in memory. RAM management was usually excellent. For day to day use, you should have no issues whatsoever. In fact, in most scenarios, you'll be hard-pressed to notice differences with a flagship when compared.
The Vivo X50 Pro runs on Funtouch OS 10.5 atop Android 10. Vivo's proprietary skin has been around for a while and was one of the first ones to try and create a visual identity of its own. In the early days, this meant a very iOS inspired software skin that had childish icons, no app drawer, and unintuitive UI elements. Thankfully, the app drawer makes an appearance here.
This is also the first Vivo phone to have quick toggles as a part of the notification shade, just like Android should. Hitherto, they had to be accessed via a swipe up from the bottom edge (think of iOS from five years ago). Even the icons have been switched to something more recognizable. Customization options are aplenty on this iteration of Funtouch OS, where you can change icons, transitions, nearly every animation, notification light, and much more. Android's new system navigation gestures are also here. The gaming-specific features are genuinely useful too.
The Vivo X50 Pro offers two biometric authentication methods: Fingerprint scanning and facial recognition. The under-display fingerprint scanner is fast and accurate for the most part, but we'd prefer it to be placed a little higher along with the display. Face unlock is technically a little less secure, but it does its job well enough. There's even an option to have both running in parallel to increase accuracy and speed.
The included 33W Flash Charger fills up the 4,315mAh battery in about 80 minutes. There were times when the phone would switch to slow charging, but that seems to be an isolated issue caused by connection issues. Overall, the battery and charging on the Vivo X50 Pro are fine, but for its price segment, we expected a little better.
The primary camera is a custom 48MP f/1.6 Sony IMX598 image sensor. It builds upon the Sony IMX582 platform with improved light and noise sensitivity. The results were usually very accurate in terms of color temperatures and saturation. Oddly though, the shutter speed or ISO levels were nothing out of the ordinary. The dynamic range was generally pretty high 
Next up is an 8MP f/2.2 ultra-wide shooter that doubles up as a macro lens. While the field-of-view is dramatically higher, the low resolution hurts details. The color temperature was usually a little warmer too. As always, contrast and dynamic range take a hit too. It will get the job done but won't blow you away.
The Vivo X50 Pro is the most polished smartphone from the Chinese manufacturer. Some of its hardware is second to none, the cameras are extremely enjoyable, the battery backup is reliable, all of which come in a powerful petite package.
Having said that, the Vivo X50 Pro is one of the few smartphones that get professional-level hardware features to the general consumer without feeling overwhelming. It's not often that we say this, but its camera capabilities can potentially coach users on how to get better at photography. 
If great software is high on your priorities, the OnePlus 8 is a serious contender with equally excellent hardware and a software skin that is easy to be smitten with; just be aware that its cameras will not blow you away. There's also the Xiaomi Mi 10 which offers a complete hardware and camera package.