The Oppo Find X2 is a premium phone with a flagship screen and plenty of power, storage, and RAM. It doesn't pack the mightiest camera around, and there's no wireless charging either, but the inclusion of incredibly nippy 65W fast charging and all-day battery makes it a fine alternative to the identically-priced OnePlus 8 Pro.
Oppo Find X2 Review
The best thing about the Oppo Find X2 is probably its screen. Measuring 6.7-inches, with a 1440 x 3168 resolution and packing AMOLED screen tech, it's among the best you can get for the price. DCI-P3 and HDR10+ credentials also join forces with a 120Hz refresh rate and 800-nit brightness to hit the point home – this is a seriously good screen.
The Find X2's 12GB of RAM combined with 256GB of storage as standard puts it at the top of the pile on both storage and multi-tasking fronts for a £799 (roughly $1,045 / AU$1,465) phone, and when combined with that high refresh-rate, 120Hz screen, it feels as powerful as it is in day-to-day use.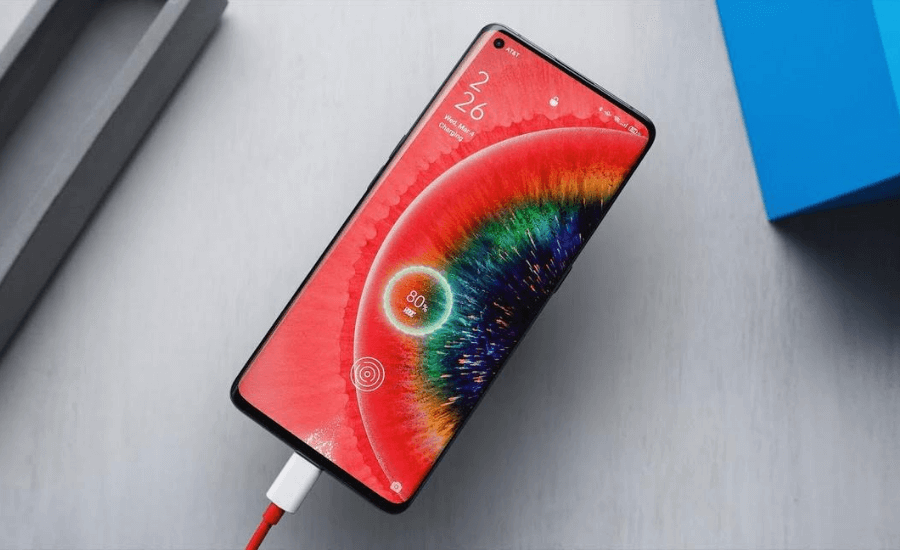 The Oppo Find X2 is a more classic take on the OnePlus 8 Pro when it comes to styling. While it packs the same screen specs and ports, it sheds some of the OnePlus's girth in favor of a more svelte body, with dimensions clocking in at 164.9 x 74.5 x 8mm.
The X2 is a big phone given its screen size, but there's no denying that it's also incredibly elegant, as is the entire Find X2-series – more so than the OnePlus 8 and 8 Pro.
On the front is Gorilla Glass 6, while around the back, Gorilla Glass 5, with both sides curved to create a comfortable in-hand feel, and a tiny-bezel look.
The best things about the Oppo Find X2 Pro are its screen, design, fast charging, and camera. The vanilla Find X2 benefits from the first three, making its 6.7-inch 1440 x 3168 pixel AMOLED screen amongst the best you can get for the price.
The X2 packs the same color profile as the X2 Pro, which means DCI-P3 and HDR10+ credentials, as well as eye-care with an implementation that's significantly more noticeable than on other phones.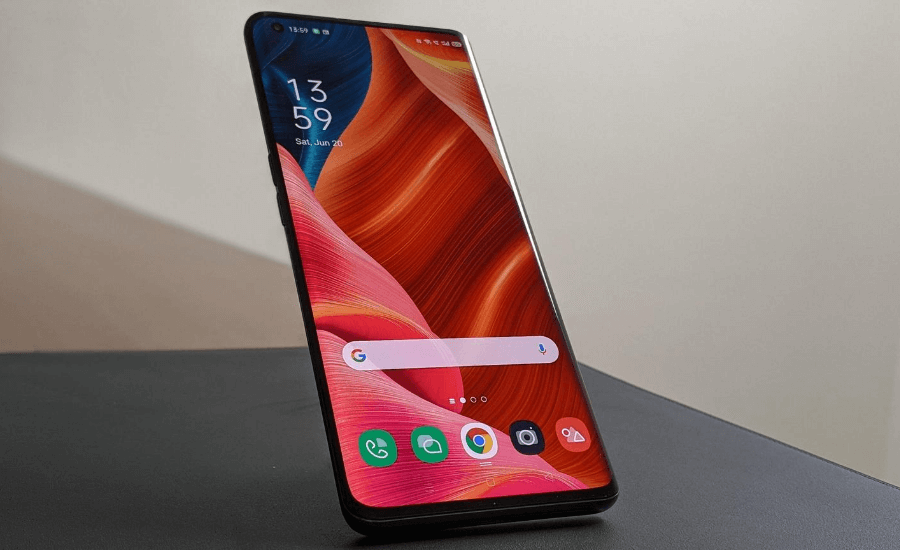 The screens of these two Oppo phones are markedly warmer than most other phones by default, with more noticeable blue light filtering than the competition. The AMOLED's brightness climbs up to 800 nits and gets very dim for comfortable low-light viewing.
A 120Hz refresh rate puts the Oppo Find X2 at the top of the pack when it comes to screen smoothness, significantly bettering pricier phones like the iPhone 11 Pro and Sony Xperia 1 II. Within the settings, you can switch between refresh rates of 120Hz, 60Hz, or Auto. What's smart about Auto is that it switches between 60Hz, 90Hz, and 120Hz, depending on what the app or interface element is optimized to run at.
Oppo Find X2 has budget-phone camera performance. Thanks to the inclusion of optical image stabilization, phase detection, and laser autofocus, not to mention a wide-open f/1.7 lens, the X2 is a very good camera phone – but it isn't best-in-class.
Additionally, the primary camera is matched with a 13MP, 52mm telephoto camera with 2x optical zoom, and a 12MP ultra-wide, which, on paper, lose out from a resolution and zoom power footing when compared to much of the competition.
With a Snapdragon 865 chipset, it's little wonder the OPPO Find X2 flies, whether day-to-day UI swiping or 3D gaming. With benchmarks putting it roughly on par with the Samsung Galaxy S20 Ultra, scoring a Geekbench multi-core rating of 3261.
It also keeps its cool, climbing up to around 38°C when wrapping up a 65W charge – a perfectly respectable temperature.
Despite the OPPO Find X2's high refresh rate and big, bright screen, with its 4,200mAh battery, it packs enough capacity to last a full day comfortably.
A Full HD 90-minute video (60fps) only took the Find X2's battery down by 8%, which compares very well to the flagship competition. Day-to-day use when photo taking, Spotify listening, YouTube watching, and WhatsApp messaging left us with about 30 percent battery at the end of the day.
Despite the fact the Find X2 isn't cheap, it is more affordable than flagships like the S20 Ultra and iPhone 11 Pro Max. However, its screen and audio credentials stack up well, making it a great multimedia option for the price.