The Xiaomi Mi 10T Pro is an odd phone in that it's not entirely clear where it fits into Xiaomi's range, but taken on its own merits the screen, performance, and camera all seem strong based on first impressions.
This is a phone for people who liked the look of the Mi 10 phones but don't want to pay a premium price – and can't wait until the Mi Note 11 launch towards the end of the year. Some of the same specs can be found here, but there are also improvements in some areas and downgrades in others.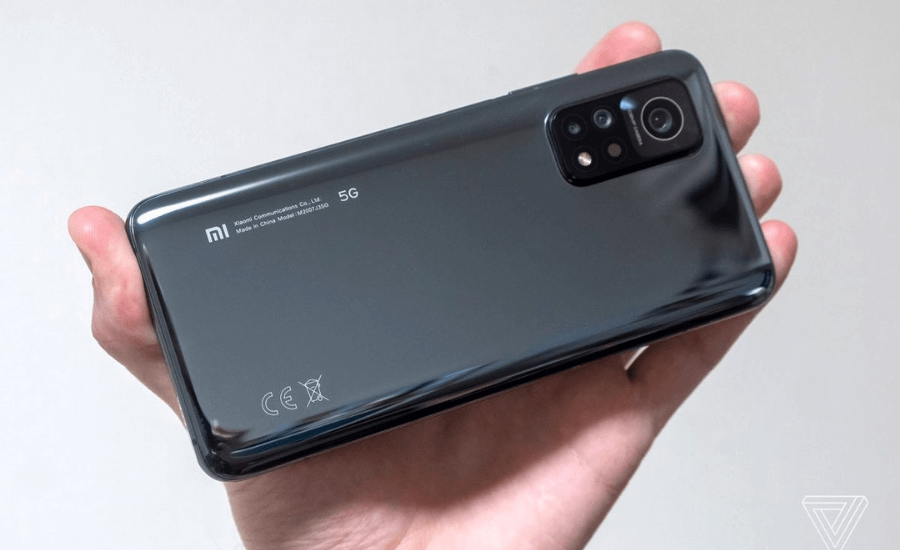 Xiaomi Mi 10T Pro
The key selling point here is the 144Hz display – outside of gaming phones we haven't seen this snappy refresh rate on a smartphone, and it provides a demonstrable difference when you're using the phone.
Yet there are also some things from the Mi 10 phones that are missing here like curved-edge displays, in-screen fingerprint sensors, and, at least compared to the Mi 10 Pro, a telephoto lens for zoomed photography. That makes the Xiaomi Mi 10T Pro sound like a mixed bag.
the Xiaomi Mi 10T Pro doesn't feel as premium as the Mi 10 range, and there's an obvious reason for that – its screen isn't curved at the edges, and in fact, there's a thin but noticeable bezel around the display. Curved-edge displays are a pretty divisive phone feature.
There's another intriguing design feature here in the form of a side-mounted fingerprint sensor housed in the power button, below the volume rocker on the right edge of the phone.
The Mi 10 phones had in-display scanners, which tend to be a more premium feature, but again some people prefer side scanners. The scanner works impressively quickly too, more so than the Mi 10 Pro's in-display version.
The screen resolution is FHD+, which is the same as the Mi 10 range, and high resolution enough for gaming and watching content. We did notice that, compared to the Mi 10 Pro, the Mi 10T Pro had a much warmer color scheme for its display, even when both devices were in their default modes. You can change this in the settings menu.
The display is LCD, not AMOLED, so colors aren't that punchy compared to the Mi 10 phones, and this is one of the bigger downgrades from those devices, but the aforementioned refresh rate might still make this display preferable to the Mi 10's for some.
The Xiaomi Mi 10T has three rear cameras – there's a 108MP f/1.69 main snapper joined by 13MP f/2.4 ultra-wide and 5MP f/2.4 macro companions. There's no telephoto camera here for zoom shots, and we're going to miss the Mi 10 Pro and Mi Note 10's 'Portrait camera' (a 2x telephoto lens paired with a 12MP sensor) which took fantastic portrait shots.
The macro camera also returned pretty good results, as it was quick to focus on super-close-up objects. It's just a shame the option to enable macro mode is a little hidden in a separate menu.
Finally, on the front, there's a 20MP f/3.4 selfie camera. Snapper handled over-exposure well in super-bright settings, however, the Portrait mode had trouble discerning between backgrounds and our hair when applying 'bokeh' background blur.
The Xiaomi Mi 10T Pro has a Snapdragon 865 chipset, which was the top-end chipset until 865 Plus came along mid-way through 2020. While that does technically mean the 865 is a touch outdated, there aren't too many noticeable performance differences outside gaming.
The phone is 5G-compatible – all the Xiaomi Mi phones have been in 2020. There's 8GB of RAM and either 128GB or 256GB of storage depending on which version you opt for. The former should be more than enough for casual users, but if you take lots of photos or like having loads of games downloaded, maybe the latter is better.
The battery here is 5,000mAh, which is a good size, however, we did notice the battery dropped quite quickly during our time with the phone. We'd guess the 144Hz mode drains power quickly – it's good you can switch down to 90Hz or 60Hz then.