The iPhone 12 is a more expensive phone than last year's iPhone 11, with Apple adding $100 / £100 to the price; it does, however, bring a number of new features in the shape of an OLED display, a slightly upgraded camera, a new design and – the big hitters – 5G and MagSafe connectivity.
Starting with the headliners, 5G brings faster speeds and more robust connectivity to the new iPhone 12, but as 5G networks aren't yet fully deployed around the world, coverage is still a bit patchy. When it works, it's incredibly fast – we easily managed 200Mpbs on the go – but there are still too many places, even in big cities, where it's hard to get full coverage.
MagSafe enables faster and more accurate charging, and brings with it a new range of accessories (like a wallet clip-on) but, just as 5G will become more useful over time, we're pretty certain that the MagSafe accessory range is going to improve massively as third-party manufacturers get their hands on the technology, and we could see some really cool things like games controllers, photo printers and huge extra batteries coming soon.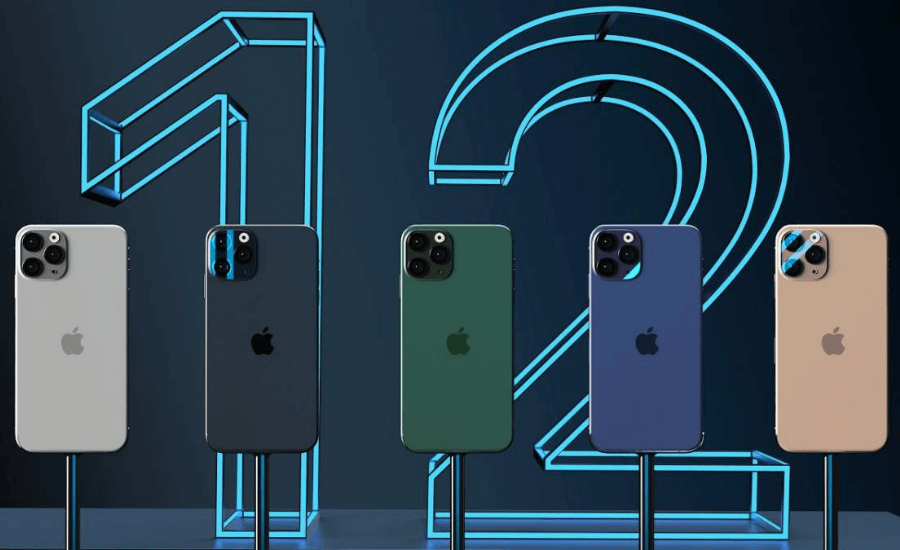 Cameras-wise, you're again getting the 12MP duo of the wide and ultra-wide cameras here. The former is even better in low-light this year, and both can now be used with Night Mode. This feature can improve your snaps in a way that's genuinely staggering; however, it's also available on the iPhone 11, and we would have liked to have seen it upgraded in 2020.
The video capabilities, including the ability to record in Dolby Vision in 4K, sound impressive, but for most this will be a rarely-used feature. That said, the output is strong to look at and something you'd be keen to share.
The display has been upgraded too: it's now an OLED screen, the same tech that's used on the iPhone 12 Pro, and offers rich colors and deep blacks, as well as bringing true HDR to the mix for compatible content. It sounds like a small thing, but perhaps the slick 120Hz display tech would have been a boon here too; however, you are still getting a sharp and colorful viewing experience on the iPhone 12.
Battery life is only average on the new iPhone 12; with heavier use, your phone should see you through most of a day – around 17-18 hours at a push. Lighter usage will see you easily sail through to the night, but it's not quite as good as last year's model.
The iPhone 12 feels like it's packed with potential – but Apple is relying on others to make it a success to a large extent. We need to see a wider deployment of 5G, and others need to get on board with MagSafe accessories quickly, to really make the new phone an appealing buy. Those things aside, and while the upgrades to the display and design are nifty, the iPhone 12 doesn't feel massively different to the iPhone 11– and doesn't feel like it outperforms its higher price tag in the same way that phone did.
The iPhone 12 price starts at $799 / £799 / AU$1,349, which is $100 / £70 / AU$150 more than the iPhone 11 range. That's likely due in part to the cost of adding in a 5G modem, but also because the iPhone 12 mini is grabbing that iPhone 11 price point, starting from $699 / £699 / AU$1,199. 
Remember too that you're only getting the 64GB version of the phone at that starting price, and that's pretty stingy as a base level of storage in 2020.