If you aren't quite ready to get a 5G phone and want something more affordable than a Samsung Galaxy Note 10 Plus or Huawei P30 Pro to tide you over until 5G coverage improves, then the Xiaomi Mi 9T Pro could be it.
Xiaomi Mi 9T Pro Review
Xiaomi's 2019 handset delivers similar specs to a top-tier phone, despite costing what you would expect to pay for a mid-ranger. There's a follow-up in the form of the Mi 10T Pro, but it's a pricier phone.
With a 6.39-inch Full HD+ Super AMOLED display, it's similar in size, spec, and screen appeal to pricier phones like the Oppo Reno 10x Zoom, and thanks to a Snapdragon 855 chipset under the hood, it's also powerful.
Costing just £399 (around $480/AU$720) though, the Mi 9T Pro is nothing short of a steal when you look at its specs. 
The Xiaomi Mi 9T Pro is available in two flavors, with either 64GB or 128GB of storage, and can be bought across Europe. Available for £399 (around $480/AU$720).
The Xiaomi Mi 9T Pro is a great looking phone. From the front, it's all screen thanks to the fact the pop-up selfie camera is hidden from sight. Its curved body feels slick, even though it isn't a thin phone as such at 8.8mm.
The buffed aluminum frame melds smoothly into the phone's front and rear glass panels, and a couple of red accents pop nicely, one on the power button and the other on the rear camera surround.
A design highlight has got to be that headphone jack; we didn't expect to see it on a phone with top-tier specs, and it's a welcome break from tradition. There's also a USB-C port and a mono speaker at the bottom of the phone, and volume and power buttons on the right side.
With three cameras around the back, the Xiaomi Mi 9T Pro is a very familiar beast, packing a wide, ultra-wide, and telephoto angle-of-view. That's the same setup as found on the Sony Xperia 1 and LG V50 ThinQ and has fast become the new normal for a flagship smartphone camera array.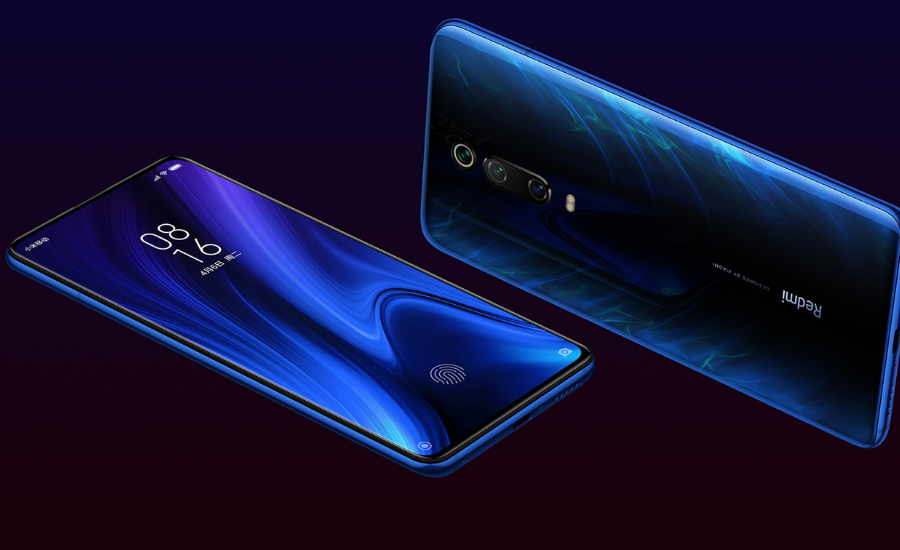 Shooting modes are plentiful, ranging from automatic with 'AI' scene detection through to Pro mode, enabling full manual control over photos taken. While there aren't any out of the ordinary modes, the handy feature Xiaomi phones include is a 48MP shortcut, for full-resolution photos that can capture incredible amounts of detail if the light is right.
Running Android 9, the Xiaomi Mi 9T Pro is in a great position from a future-proofing point of view. The phone has access to plenty of apps available in the Google Play Store, and while there's a fair bit of bloatware onboard, it features less than on past iterations of Xiaomi's UI.
Xiaomi's skin, MIUI 10, is a mixed bag. Like iPhones and Huawei devices, Xiaomi doesn't load up an apps tray on the Mi 9T Pro by default, so forces users to organize apps into folders or install a custom launcher.
With its Qualcomm Snapdragon 855 chipset and 6GB of RAM, the Xiaomi Mi 9T Pro is as powerful as we'd expect a flagship today to be. Benchmarks across AnTuTu and Geekbench beat out the pricier Galaxy S10 5G (Exynos 9820), and the phone handles demanding games like a champ.
If you don't need waterproofing, wireless charging, or stereo sound, then you can confidently buy the Xiaomi Mi 9T Pro. It isn't just a great phone for the price, it's a great phone in general, competing for head-on with many flagships almost double its price.